Lin Htett Myanmar Traditional Food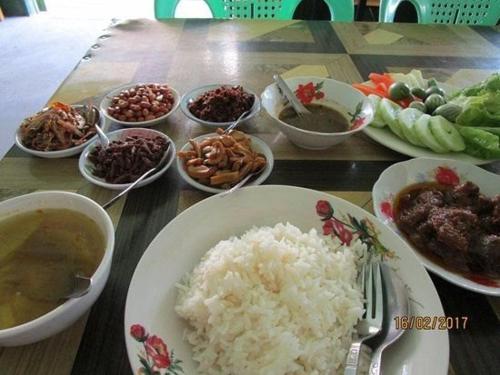 This is hands down the most appealing Burmese restaurant in Nyaungshwe, and one of the best curry houses in all Myanmar, where the service is as friendly as the food is delicious. Choose from a range of curries and salads, all accompanied by soup, dips and rice. Staff can also arrange cooking classes for K20,000 per person.
If you haven?t yet encountered authentic Myanmar dining, here?s the drill: choose a curry or two (refer to the pictures or, better yet, have a look behind the counter) and perhaps a salad (the pennywort salad, made from a slightly bitter fresh herb, is delicious). The accompaniments ? rice, a sour soup, veggies, a fishy dip and three 
balachaung
 (chilli-based dips) ? will be supplied as a matter of course.
PRICE
curries: K3000-3500
HOURS 10.30am-9.30pm
CONTACT: 
09 42832 6575
LOCATION: Yone Gyi Rd
One Owl Grill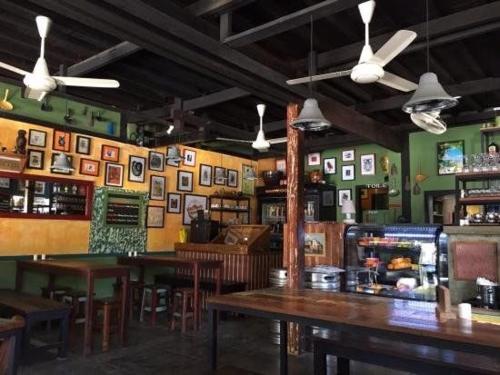 This French-owned bistro has proved a hit with its tapas-style, Mediterranean-influenced dishes, including the best hummus in Shan State, as well as its breakfasts, salads, burgers, pizza and pasta. It's a little more pricey than is usual for Nyaungshwe, but it stays open later than anywhere else. Also does potent cocktails and has a solid wine list.
PRICE
tapas from K2000, mains K6000-11,000
HOURS
9am-11pm
CONTACT
LOCATION
1 Yone Gyi St
Live Dim Sum House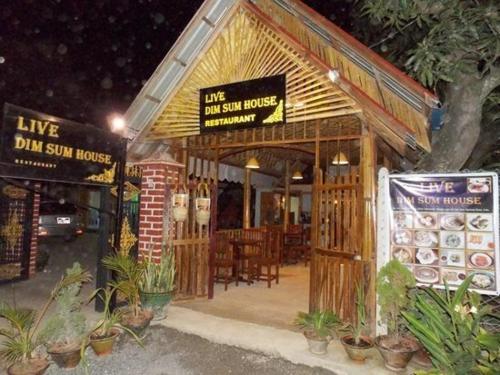 More and more people are making the walk to this laid-back place for the tasty and inventive dim sum ? like prawn, bamboo shoot and water chestnut, or grilled pumpkin and mushroom ? as well as for the other dishes on offer, such as Shanghai beef noodles or Kung Pao chicken (a spicy chicken, peanut and vegetable dish that's a Chinese staple).
PRICE
dim sum K2000, mains K4500
HOURS
11am-9pm
LOCATION
Yone Gyi Rd
 
Sin Yaw Bamboo Restaurant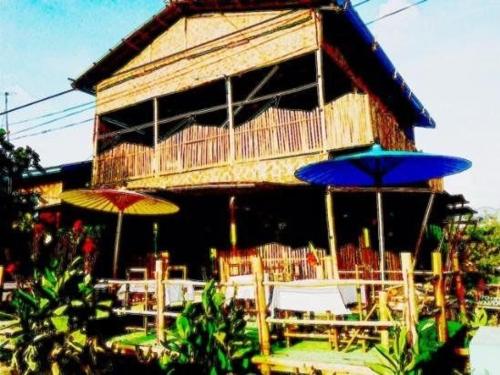 The closest thing to an authentic Shan restaurant that you'll find in Nyaungshwe, run by a pleasant Shan-Chinese couple, Sin Yaw is now one of the most popular places in town. The food is good and flavoursome ? they'll tone down the spices for Western palates if you want. Attentive service, and a passable mojito and Mandalay rum sour too.
PRICE
mains K4000-4500
HOURS
10am-10pm
LOCATION
Kyaung Daw A Shae St
 
Viewpoint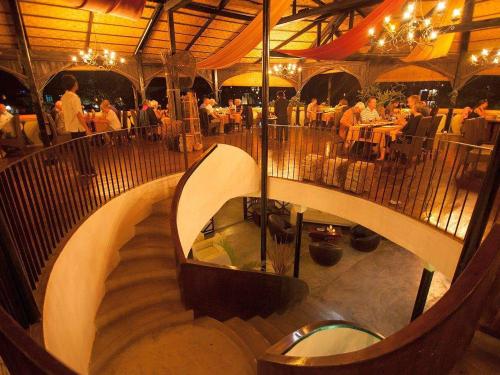 Taking obscure local cuisines upscale can be risky, but the self-professed ?Shan nouvelle cuisine? at this, Nyaungshwe?s swankiest and most ambitious restaurant, is worth investigating: try a slow-cooked curry. It's also reasonably priced, as are the numerous set menus, which offer a chance to sample Shan dishes you probably won't have encountered before. It's the only air-conditioned restaurant in town.
The downstairs lounge bar has a decent selection of wine and some single-malt whiskies.
PRICE
mains K3500-5000, set meals K20,000-39,000
HOURS
6am-10pm
CONTACT

Htoo Myat BBQ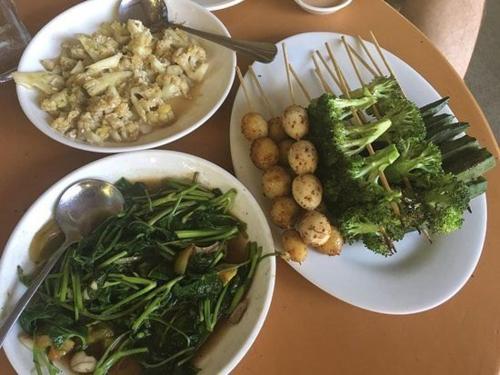 Popular with the locals, this semi-open-air, family-run place grills excellent barbecue ? the pork ribs and fish especially ? and serves up simple, tasty Burmese and Thai-style curries in a congenial atmosphere. Some English spoken.
PRICE
mains K2000-5000, barbecue K100-2000
HOURS
3-9.30pm
CONTACT
LOCATION
Phaung Daw Pyan Rd
Green Chili Restaurant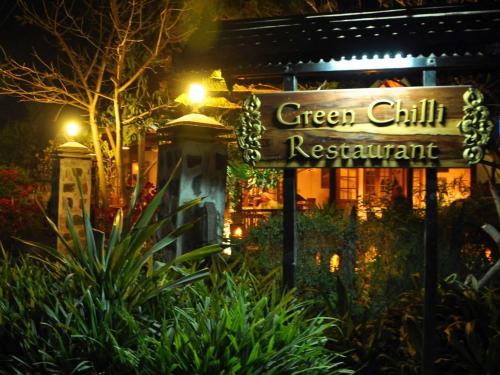 This restaurant boasts one of the most pleasant dining rooms in town and the Thai menu here is also one of the more diverse and interesting, although the flavours are spice-light.
PRICE
mains from K4500
HOURS
10am-9.30pm
LOCATION
Hospital Rd
 
 
Unique Superb Food House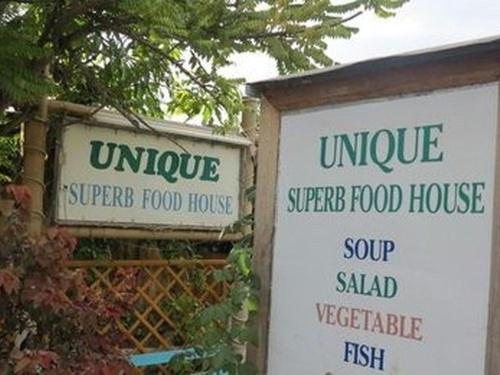 It's not as unique or superb as it once was (when Western food options were rare in Nyaungshwe), and the menu is old-fashioned now ? tomato soup, spaghetti bolognese ? but this friendly restaurant in a village house remains reliable and does a good breakfast. There's also a reasonable selection of Chinese-Burmese dishes.
PRICE
mains from K3500
HOURS
8.30am-9.30pm
LOCATION
3 Mya Wa Ti St
 
Chillax Bistro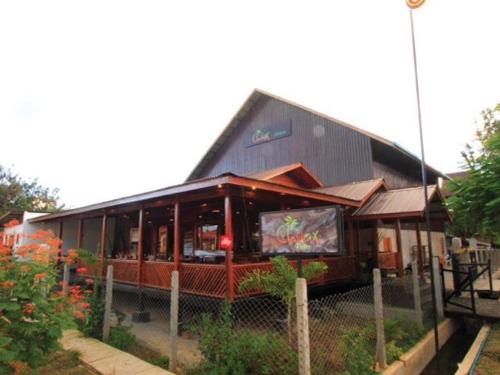 Lame name, but this new place has a big outside terrace and a menu of Western comfort food ? pizza, pasta, steaks and burgers ? as well as some Asian standards. The food is solid without being spectacular. There's a decent selection of cocktails (from K2000) too, and live music sometimes.
PRICE
mains from K4200
HOURS
9am-10pm
LOCATION
conor of Kyaung Taw Anouk Rd & Aung Mingalar St
 
Lotus Restaurant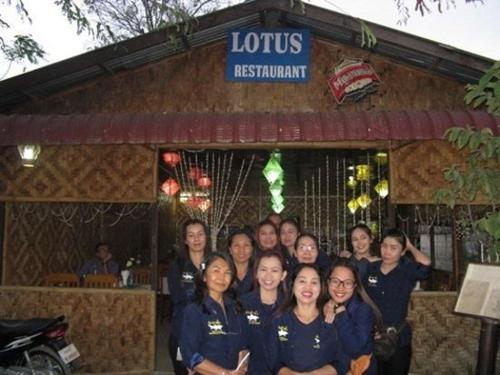 The menu at this affable, bamboo-walled place spans Burmese and Chinese, with a few Western classics. But if you don't like to make culinary decisions, go for the family-style Burmese dinner, which includes soup, salad, curry and a generous fruit plate for only K3500.
PRICE
mains from K2000
HOURS
10.30am-9.30pm
LOCATION
Museum Rd (Haw St)
 
Mingala Market Food Stalls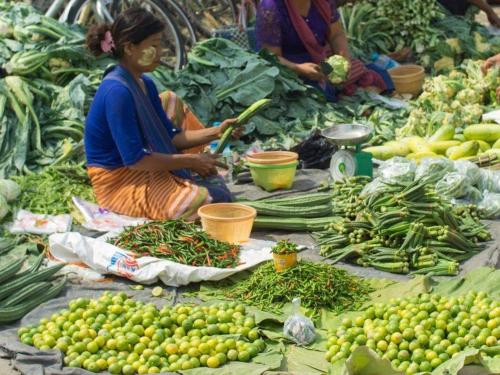 Local specialities here include shàn k'auq-swèh (Shan-style noodle soup) and to·p'ù thouq (Shan tofu salad), prepared using yellow-chickpea tofu, chili, coriander and chili oil.
PRICE
dishes from K600
HOURS
6-9am
LOCATION
Yone Gyi Rd
 
Golden Kite Restaurant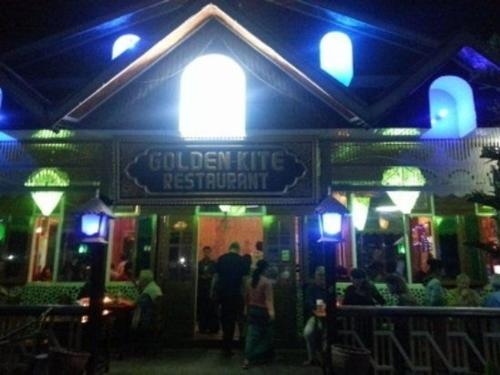 If you're seeking Italian food in Nyaungshwe, consider the pizzas or pasta at this long-standing place, which claims to have sourced its recipes (and fresh basil!) from an Italian lady from Bologna.
PRICE
pizza & pasta from K5000
HOURS
10am-10pm
LOCATION
cnr Mya Wa Ti St & Yone Gyi Rd
Thanakha Garden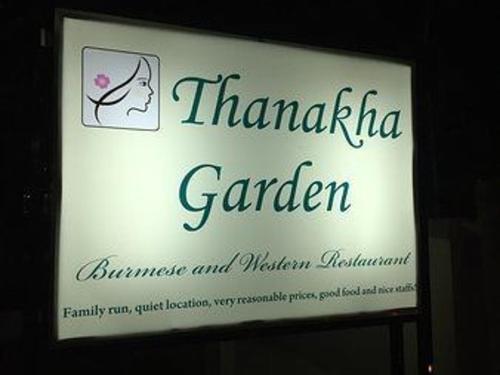 Set on a peaceful street, this amenable, family-run, bamboo-bedecked restaurant serves clean, fresh food. The Inle fish and salads are recommended, plus a few Western dishes are also available.
PRICE
mains from K3000
HOURS
11am-9.30pm
CONTACT
LOCATION
off Museum Rd (Haw St)
Thukha Caffee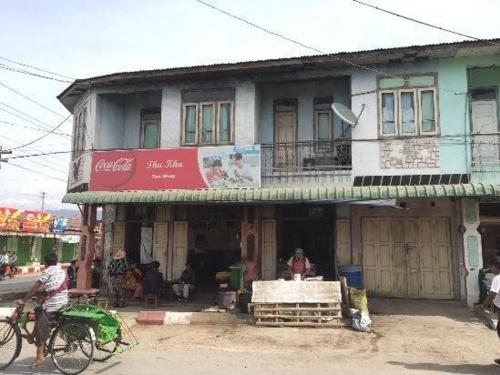 Nyaungshwe?s sole Muslim teahouse, this relaxed place serves good tea and, in the mornings, tasty pakoda (deep-fried vegetable dumplings) and Shan noodles.
PRICE
tea or snacks from K300
HOURS
5am-4pm
LOCATION
cnr Lan Ma Taw St & Yone Gyi Rd
 
Inle Pancake Kingdom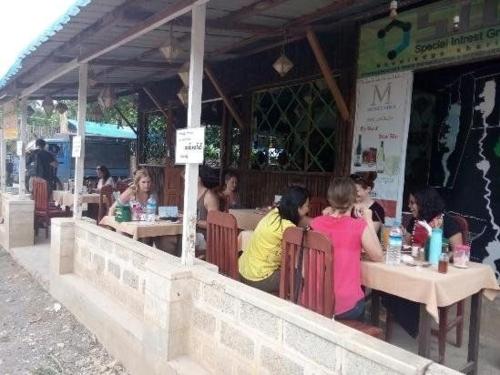 Choose from a big range of crêpes and pancakes at this cute little cabin on a narrow alley north of the sports field. Follow the signs from Phoung Taw Site St.
PRICE
crêpes from K1000
HOURS
9am-9pm
LOCATION
off Phoung Taw Site St
 
Everest Nepali Food Centre 2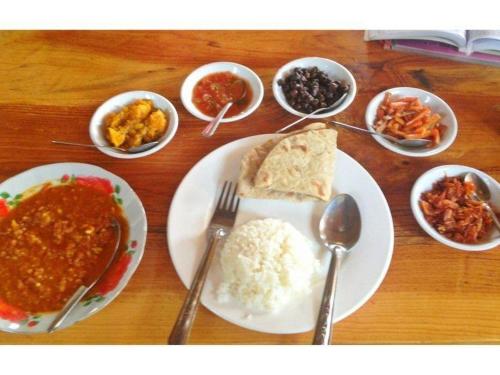 A branch of the long-standing Kalaw-based Nepali restaurant, the Nyaungshwe outlet does hearty curries with rice, chapatti and vegetable side dishes.
PRICE
mains from K3500
HOURS
7am-9pm
LOCATION
Kyaung Taw Anouk Rd
 
Ma Tin Myint Family
Head here for cheap and filling Chinese and Burmese dishes, though it's as much a beer station as it is a restaurant.
PRICE
mains from K3000
HOURS
10am-9pm
LOCATION
Yone Gyi Rd
 
Star Flower
Popular place for tasty pizzas and also Western-style breakfasts. There's an outside terrace to eat on too.
PRICE
pizza & pasta from K5000
HOURS
7am-9.30pm
LOCATION
Phaung Daw Pyan Rd
 
Hu Pin Restaurant
Reliable Chinese food, as well as a few Shan favourites, in unpretentious surroundings.
PRICE
mains from K3000
HOURS
8am-8pm
LOCATION
Kan Thar 1 St
 
Night Market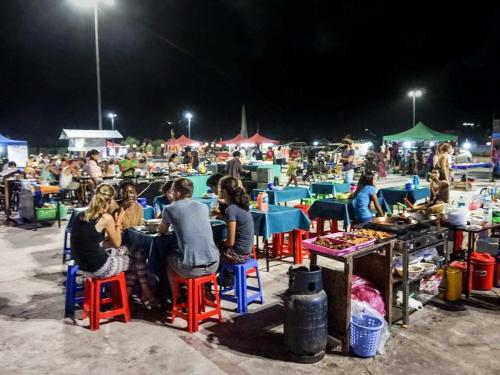 This market off Kyauk Taing Ah Shae St sells a small selection of basic Burmese dishes.
PRICE
dishes from K800
HOURS
5-9pm